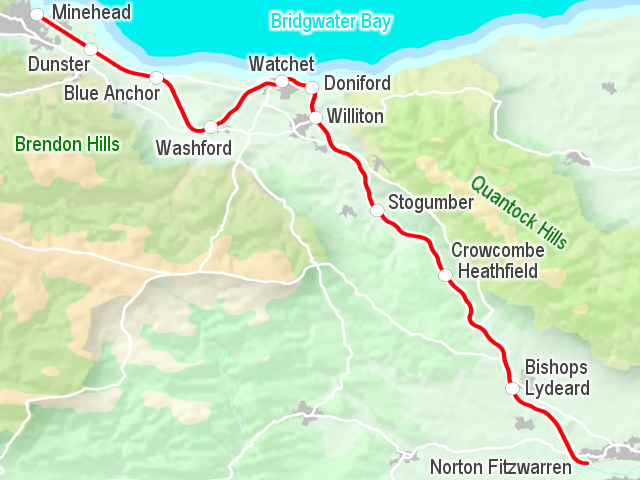 Norton Bridge. The track on the right is the main running line. The left track leads to the Norton Triangle. Picture by Malcolm Anderson.
Simply move the screen pointer over each yellow diamond on the map to reveal the relevant image and caption.
All photographs look down the line as if travelling towards Minehead.
Please note that all photographs were taken with permission to be on the trackside.