Catch a train to Watchet Market and Watchet Street Fair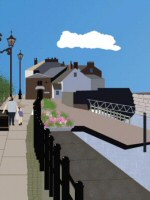 Visit the historic harbour town of Watchet for its Wednesday Market, with stalls offering a variety of local produce and craft.
Also, a Street Fair is held on selected Sundays throughout the summer.
Watchet Station is in the centre of the town and close to the harbour.
19 May 2018
Details gleaned from the official WSR website